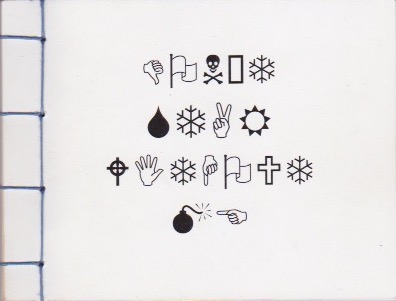 DON'T STAR WITHOUT ME (2018)
Recycled materials and Copy-Paper based
Gif animation and flipbook with slip-cover and ribbon (5x5")

Project prompt beginning with 4 vectored stills, transformed into a gif animation with 50 frames.
Don't star without me is a visual story of a star's journey amongst a crowd.
I faced binding, slicing, and cover slip difficulties as it was my first bound book.
Although, the troubles I had were brought on by restrictions I had placed on myself,
which was to use mainly recycled and repurposed materials(aside from the printed copy paper).