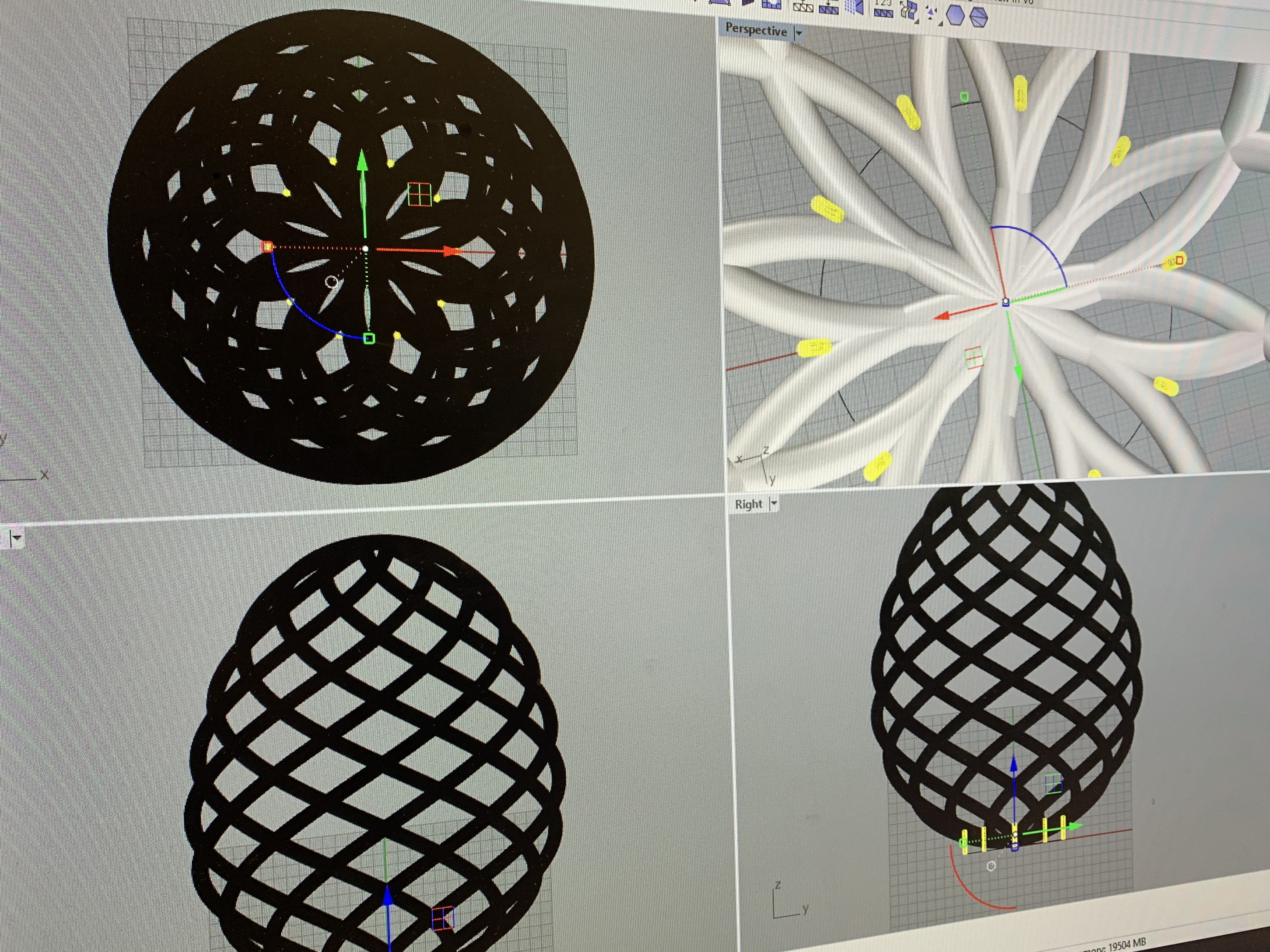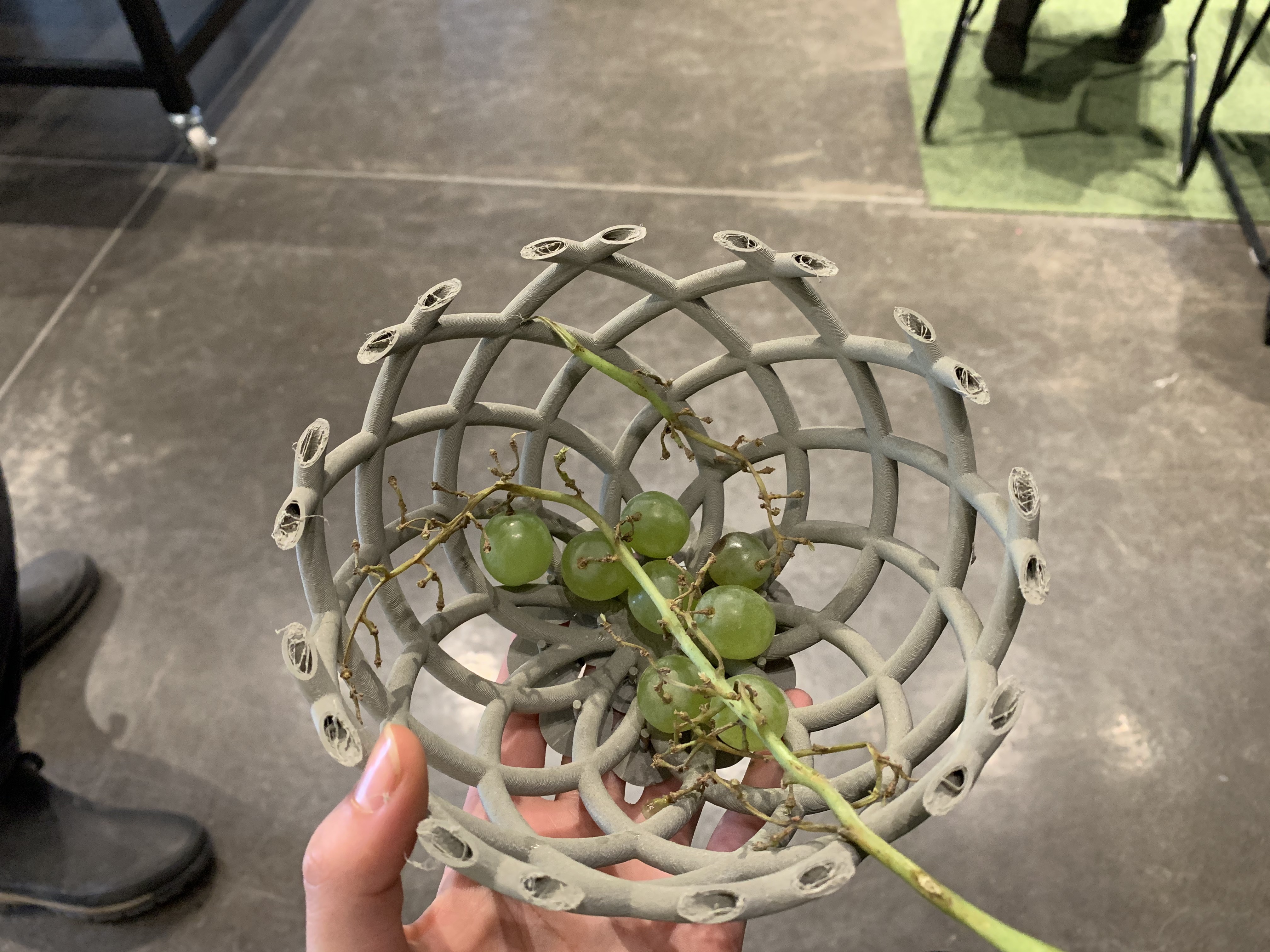 EGG (2019)
3D Printed using 80% PLA 20% Algae filament
Software used: Tinker CAD, AUTO CAD, Rhino...
Original design from Thingiverse
Consulting from the digi-fab and Sandbox @Concordia

What's the problem?


How can we conceive a new domestic model that actively searches to incorporate waste into its social and physical system?




What does "waste" look like in the future?


How can we engage the viewer and the body with bio-material?
How can a person have a good ux with the Wasted material around them?
What entices a person to engage with waste or bio-material?
Are we interested in eco-immersive design?
How can we progress that in the structure of product?
Whether it be in architecture, or in toothbrushes, engaging with material in a borrowing manner.
Remembering that everything returns to Earth.